If you have any questions or comments, we'd love to hear from you!
You may phone the church office at 610-932-9640 between 9:00 and 4:00, Monday – Friday, except for holidays. Church secretary Lorraine Holton is the vendor registrar and is not in the office on Tuesdays, but someone should still be able to help you with all but the most specific vendor-related questions. There is an answering machine if you need to call after hours and leave a message.
Frequent updates and announcements will be posted on our Facebook event page. We strongly suggest that you join the page. Mark your status as "interested" or "going" and set your Notification Settings to receive All Notifications: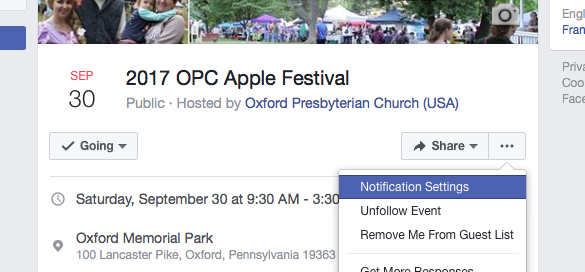 If you are a vendor, or would like to be one in the future, we suggest that you sign up for our mailing list. You can do so in the right sidebar of nearly every page of this website. Because we use a bulk e-mailing system for group vendor notifications, it is very important that you add "vendors@opcapplefestival.org" to your contacts, approved senders, and/or whitelist for your e-mail program. Otherwise, it is very possible that these important messages will end up in your spam folder or blocked completely, and in that case you would miss important notifications. If you follow the instructions outlined here, you should have no problems.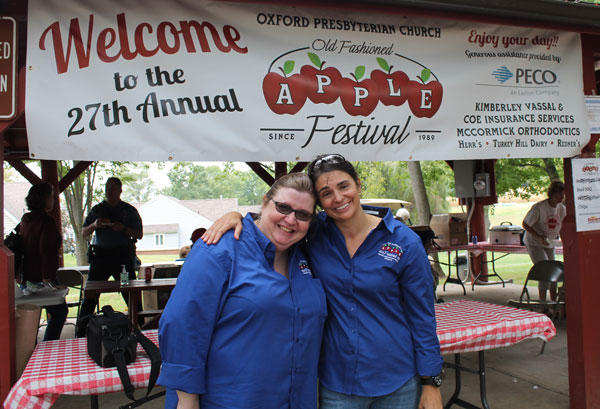 The 2017 OPC Apple Festival is co-chaired by
Neeley Spotts (3rd year) and Bethany Atkinson (2nd year).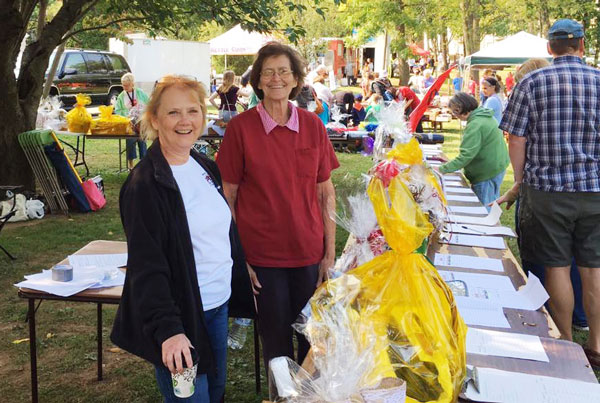 The 2017 Silent Auction chair is Sharon Brooks (1st year, former event co-chair),
with help from former long-time auction chair extraordinaire, Bonnie Rhodes.