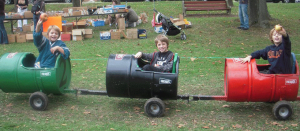 We are so grateful for the generous support of these businesses!
Click here to find out more about how you can help.
Platinum/Kids Zone Sponsors:
Gold Sponsors:
Coatesville Savings Bank
McCormick Orthodontics
Sign up here!
Silver Sponsors:
Cameron's Hardware
Edward Collins Funeral Home
G & F Carpet & Flooring
Keystone Animal Hospital
Kreider's Market
Oxford Plumbing & Heating
Sign up here!
Special Contributors:
Herr Foods
Revolution Brazilian Jiu Jitsu & Kickboxing
Safeway
Silent Auction Supporters:
2 PSU Girls
A Carrie Creation
ACE Anti-Human Trafficking Alliance of Oxford
Adventure Aquarium
Al Fresco Art
Andre's Pizza
Angel's Affordable Arrangements
Armstrong's Woodcrafts
Kay Atkinson Smith
Backlog Pottery/Maggie Creshkoff
Bellybusters Sub Shoppe
Bigfoot's Express
Birdsong Bits & Pieces
Bohemian Bea
Bountifuls Boutique
Brandywine River Museum of Art
Bravo Pizza
Brenda's Crafts
Burlap Wreaths & More
C & C Sheets Custom Crafts
Cameron's Hardware
Camille's Cookie Jar
Capital Genealogy
Choo-Choo Barn
Color Me
Peggy Cook
Daisy Mae Printing
Dawn's Crafts
Dutch Apple Dinner Theatre
Embroidered Elements
Essential Sisters
Ethel Backenstose
Ferguson & Hassler
Flickerwood Wine Cellars & Twisted Treats
Fitchett Chiropractic
G & F Carpet & Flooring
Giant Foods, Jennersville/West Grove
Grandmom Shrom's Sandtarts
Tracey & Jim Grinestaff
Handwoven Baskets & Handcarved Wood by Jimi-Lee Weber
Hastings Style Salon – Judy Hastings
Beverly Hartgrove
Barb & Steve Hill
Honey & Lace with Steph – Stephanie Devaux
Hope's Closet
IU Crafts
JC's Kettle Corn
Jane and Sandy
Jennings Graphics
Jody's Jewelry & Crafts
Dave & Beth Keefer
Kelly's Avon – Kelly Pyle
Kramer Portraits
John & Margo Kraybill
Lamps from the Attic
La Sicilia
Laughing Crab Catering
Lilla Rose Hair Accessories – Kelly Martin
Lingerlong Woodworking
Log Cabin Pens & Crafts
Longwood Gardens
LuLaRoe – Christine Sheldon
MaD Design
Margherita's Pizza
Maroon Hornet
Mary Kay Cosmetics – Grace Gutzler
Nani's Treasures
Nodaj's Touch
North Star Orchard
Nottingham Inn
OPC Outreach
Oaks Ministry
Origami Owl – Mary K Swope
Outback Trading Company
Owl Handmade Jewelry
Oxford Feed & Lumber
Oxford Sunoco
Pats Select – Oxford
Pickled Pickles
Pink Zebra – Alena Bandy
Quiknik Creations
RARE Technologies
Redner's Markets
Revolution Brazilian Jiu Jitsu & Kickboxing
Sadie's Soft Pretzels
Thirty-One Gifts – Cheryl Colagiovanni
Vernon Ringler
Robinson's Furniture
Gale Sauer
SawMill Grill
Scentsy – Karen Harris
The Soap Bucket
Stampin' Up!
Starbucks Oxford
Stone Forest Products / John Koss
Ann Terry
The Crazy Crafter
The Station LLC
Thirty-One Gifts – Cheryl Colagiovanni
Thomas Fallon Photography
Sally Tipton
Tony's Birdhouses / Antonio Flores
Totes and More by Diane
Tupperware – Amy Swartz
Usborne Books and More – Kristina Smalley
Val Walker
Janice Whiteside
Wholly Grounds
Yaple's Decals & Printing
YoYo Balloons & Novelties / Russell Brannan
If you would like to donate an item to our silent auction, become a sponsor, or find out more about where the funds from our event go, please see our Sponsorship page or download the donation form.
SaveSave
SaveSave
SaveSave
SaveSave
SaveSave
SaveSave
SaveSave
SaveSave
SaveSave
SaveSave
SaveSave
SaveSave
SaveSave
SaveSave
SaveSave